Jacob Collier

DECCA RECORDS / UMG
CASE STUDY
⇩ ⇩ ⇩
Services
Creative, Production, Media Research, Motion Design, Video Edit, 2D Animation
Deliverables
2min Sizzle Video, 90" 60" 15" Social Cutdowns
Director
Joe Taylor
Decca Records wanted to increase industry awareness of their new signing, muso wunderkind Jacob Collier.
They asked us to make a short video to tell Jacob's impressive backstory, with a look & feel that worked for the artist.
Collier has spent ten years making videos for YouTube, winning Grammys and collaborating with A-listers, giving us a wealth of media to draw from.
This called for a cunning combination of video editing, motion design, traditional cell animation, music editing and sound design.
First our lead designer devised a graphic language, to supply our editors with pliable assets to build the visual sequences into – paint-splatter background animations, goopy frames for pop-up video boxes, and chapter headings to anchor the story in time.
From many hours of video content and three albums, we sculpted the story beats specified by the label, then animated over the top.
Our design team created hand-drawn logo sequences and social stats, stylised illustrations of SZA and Annie Mac, and rotoscoped graphic embellishments into key scenes.
Our editors used track mattes and time remapping to give the film a fluid, organic feel. Once the 2-minute hero edit was complete, we created a series of 15" square and vertical cutdowns.
The promos earned millions of views on Instagram, and kicked off our longstanding relationship with the marketing team at Universal Music Group.

"Everyone absolutely LOVES it."
> More?
Summary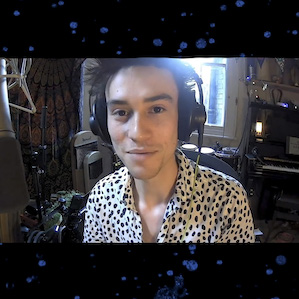 Service Type
WORK - Post Production | Decca Records - Jacob Collier
Provider Name
Tentacle
,
London
,
UK
-
E8 3DL
,
Telephone No.0207 9657 335
Description
Tentacle, a post production and live production company, handled the creative direction, media research, motion design, 2D animation, and edit of a 2min sizzle video with social media cutdowns for Decca Records about their muso wunderkind, Jacob Collier.