10 American Whisky

BALLANTINE'S
CASE STUDY
⇩ ⇩ ⇩
Services
Video Edit, Motion Design, VFX
Deliverables
12x Social Ads (16:9s, 12x 9:16s, 12x 1:1s)
Production
Crispin Porter Bugusky
A series of social ads for Ballantine's whisky needed editing to suit four distinct markets, each with different languages and cultural sensitivities.
The ads would be comprised of footage, titles, music and VO.
Each language would need not only its own title layouts and timings, but also different labels on the whisky bottles.
Our focus for the edit was energy and engagement, and optimising the timing of the copy relative to the music.
Having first edited the music, we focused on the picture edit and motion design for the English version. Then our editor and designer moved on to the Spanish, Hungarian and Ukrainian variants, whilst our flame artist handled the product swaps.
These bottles getting passed around in dark spaces required some advanced modelling in 3D, with careful manipulation of lighting and reflections.
After replacing every bottle in each edit, we onlined and delivered all 36 deliverables in three aspect ratios.
> More?
Summary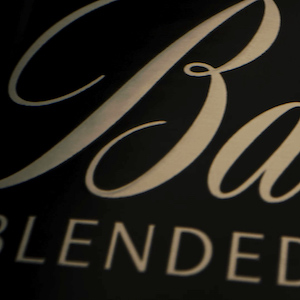 Service Type
WORK - Post Production | Ballantine's - 10 American Whisky Social Ads
Provider Name
Tentacle
,
London
,
UK
-
E8 3DL
,
Telephone No.0207 9657 335
Description
Tentacle, a post production and live production company, handled the edit, motion design and VFX for a series of Ballantine's whisky social ads promoting 10 American Whisky.