Premier League LED Show

WEST HAM UNITED
CASE STUDY
⇩ ⇩ ⇩
Services:
Creative, Motion Design, 2D / 3D Animation, Video Edit, Technical Consulting
Deliverables
3.5min Stadium LED Screen Show
West Ham United asked us to create a pre-match video experience using every screen in their stadium to get 60,000 people as excited as possible right before kick off.
The club's home ground, formerly The Olympic Stadium, contains over 300 screens. Aside from the scoreboards, the mid-tier ribbons and perimeter boards had only ever been used for advertising.
Creatively and technically this would be a first for the stadium.
Their screens play out of systems run by different teams, and are not actually connected.
In order for us to craft animations that would appear to move between the different levels of screens, we first modelled the stadium to calculate the spatial arrangements.
Working with the club's team of AV and lighting contractors, our engineers devised a robust playout system with frame-accurate sync.
We built our visuals to emphasise moments of high drama in the light show, and leverage dark lights-out moments where the screens could be the main star.
The visuals were a combination of 2D and 3D animations, edits of existing footage and imagery of the players and fans.
The upfront technical and creative planning led to a dazzling display and smooth playout on Match Day, and we ended up creating two more video experiences for WHU's 2021-2022 season.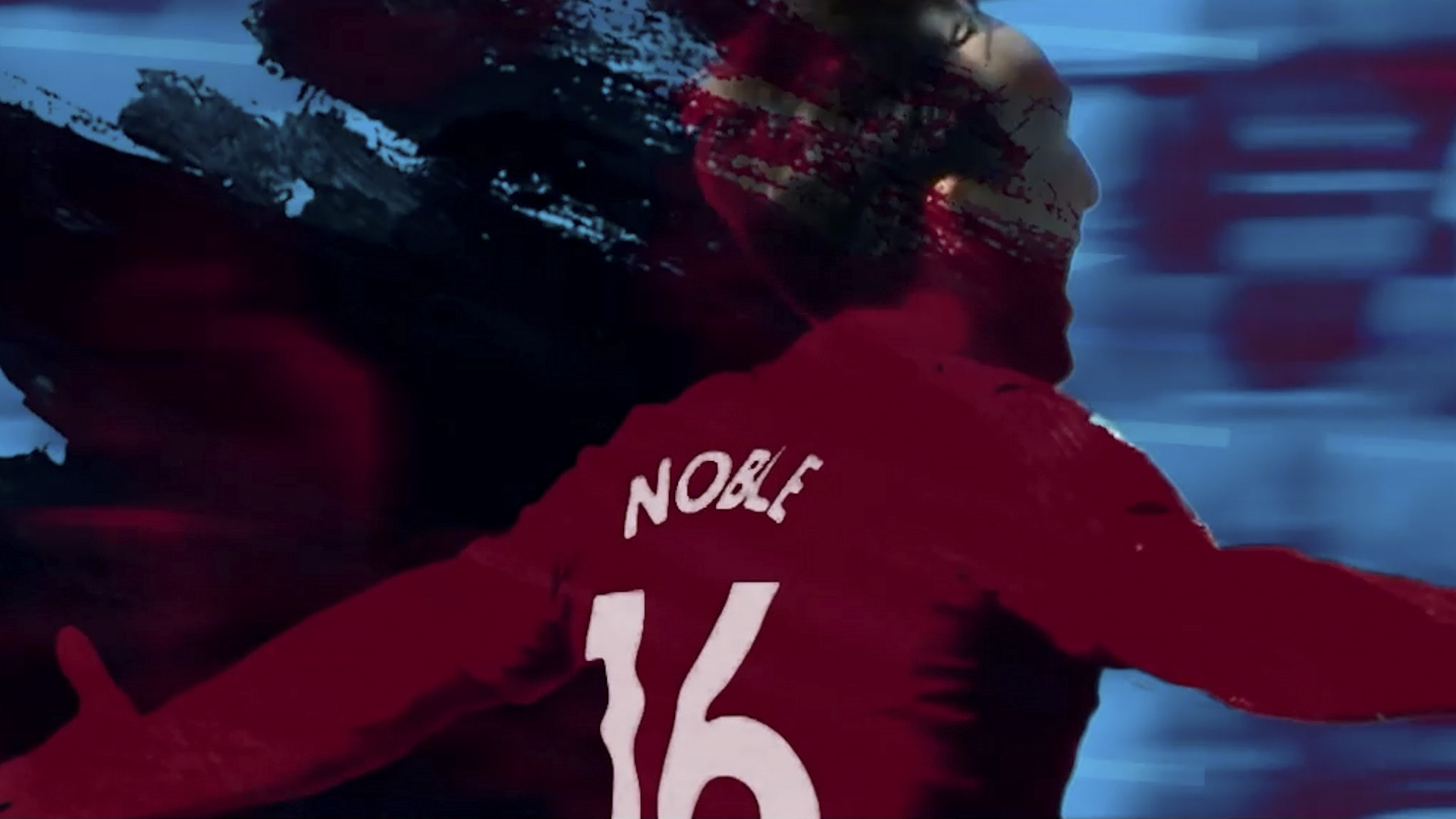 "The level of transparency and directness with Tentacle was great, as was the level of technical knowledge and creativity. The whole team were upbeat and fully engaged with the project, and the final resulting visuals were amazing."
> More?
Summary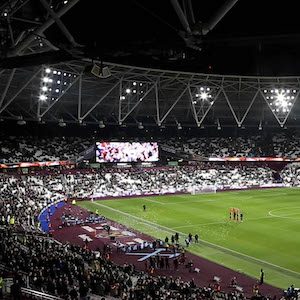 Service Type
WORK - Live Production | West Ham United - Match Day LED Screen Show
Provider Name
Tentacle
,
London
,
UK
-
E8 3DL
,
Telephone No.0207 9657 335
Description
Tentacle, a post production and live production company, handled the creative, motion design, 2D/3D animation, and technical consulting to create a video experience for their pre-match light show using every screen in their stadium to get 60,000 people as excited as possible right before kick off.